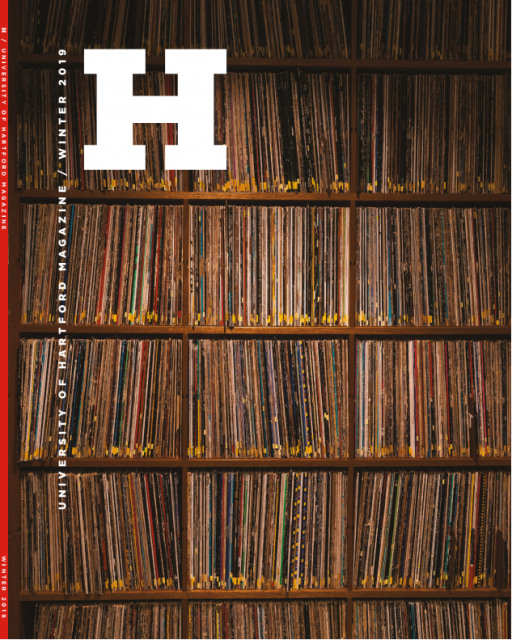 When the University of Hartford was incorporated just over 50 years ago by business and community leaders, they envisioned a center of education and culture for Greater Hartford. Read more...
Persons with disabilities who wish to access the WWUH Public File may contact John Ramsey at: ramsey@hartford.edu
Sunday Afternoon at the Opera - Isouard: Cendrillon; Viardot: Le Dernier Sorcier
Sunday Afternoon at the Opera host Keith Brown writes:
The Christmas season, it is said, is for the children, or also perhaps those of us who are forever young at heart. It's at this magical season that I like to program fairytale operas, or any fantastical and lighthearted lyric theaterpiece. I have four such works in mind for broadcast, two of them on this Advent Sunday and two to follow next Sunday. Both of the works featured this Sunday are nineteenth-century operas.
Nicolo Isouard (1755-1818) was Maltese by national origin, but he lived for much of his life in Paris and composed many works in the genre of the French opéra comique. Cendrillon (1810) was the most successful of them all. This opera comique is the first treatment of the Cinderella fairy tale in the operatic literature. It achieved international popularity and its great success prompted the young Rossini to compose his own Italian operatic treatment La Cenerentola (1817). I have broadcast recordings of Rossini's La Cenerentola on three occasions in 1984, 1998, and 2016. Jules Massenet also composed a Cendrillon opera among so many of his other contributions to the nineteenth-century French operatic repertoire. A recording of his Cendrillon (1899) I aired on Sundays in 1989 and 1995.
Isouard's Cendrillon was released to the public through the American Albany Records label in 2018. It documents a live staged performance of this delightful "Fairy Opera" made in NYC in 2017 at the Manhattan School of Music. This is a student production, to be sure, but entirely professional in quality. Internationally renowned French conductor Pierre Vallet leads the singing cast and pit orchestra of the Manhattan School of Music Opera Theater. The opera comique has a lot of spoken dialogue in French language. For the Manhattan School production the dialogue was all translated into English. The musical numbers were sung in the original French libretto. Albany Records did not include any of the dialogue in its 2-CD release.
Fanny Mendelssohn Hensel could be considered Germany's leading female pianist/composer of the mid nineteenth century. In France her counterpart might well be Pauline Viardot (1821-1910). She was one of the finest mezzos on the operatic stage in her time--a diva, in point of fact. She studied piano with Liszt and composed, too. She consorted with all the important artistic, musical, and literary figures in Europe. One of them, the Russian writer Ivan Turgenev, collaborated with her as an opera librettist.
One of several operas they created together was the fanciful chamber opera Le Dernier Sorcier (1867). It has two brief acts and is scored for solo voices, a small chorus of treble voices, and piano. Turgenev provided a libretto in French that sets forth an original fairy tale--one with a socially progressive message. You could say, as does singer Camille Zamora, who translated the spoken-word narration into English for the world premiere recording of "The Last Sorcerer," that it is "a feminist eco-fable in operatic form." It was intended for salon performance. Turgenev arranged for its premiere. It was performed a couple of times thereafter badly in German language, then disappeared, and its score was only very recently recovered by Harvard University.
Trudy Styler is the narrator, joined by eight singing soloists and the Manhattan Girls Chorus. As in the Albany records recording of Cendrillon, the musical numbers are sung in the original French. (By the way, Pauline Viardot composed her own Cendrillon opera much later on in 1904.) Bridge Records fit Le Dernier Sorcier complete with narration onto one compact disc for release in 2018.