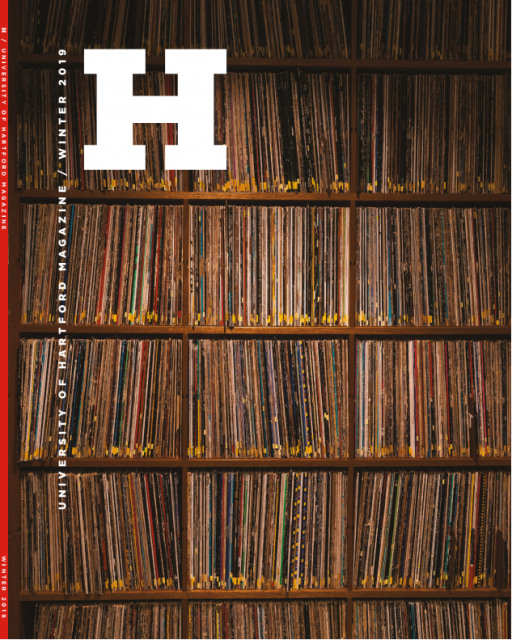 When the University of Hartford was incorporated just over 50 years ago by business and community leaders, they envisioned a center of education and culture for Greater Hartford. Read more...
Persons with disabilities who wish to access the WWUH Public File may contact John Ramsey at: ramsey@hartford.edu
Sunday Afternoon at the Opera - Elgar: The Kingdom
Sunday Afternoon at the Opera host Keith Brown writes:
Sir Edward Elgar's popularity in his home country rested on his oratorios. The English have always loved choral singing. Choral societies abounded in the grim industrial cities of Victorian England. It was for the Three Choirs Festival at Birmingham that Elgar wrote his last oratorio, The Kingdom (1906). Elgar compiled his text for The Kingdom mainly from passages of the first four chapters of the Acts of the Apostles plus other verses drawn from the Gospels. Some critics think Elgar never again matched the sublime excitement of The Dream of Gerontius (1900).
The Kingdom is in its own way a great work in the oratorio genre. It was intended to be the second part of a trilogy of sacred musical dramas that Elgar never completed. It is, however, not really a dramatic musical conception, but something of an essentially reflective nature. If it has any dramatic content, that would lie in the mystic drama that transpired between Jesus Christ and his disciples in the Upper Room.
The great English conductor Sir Adrian Boult left us his interpretation of The Kingdom on EMI LPs. In the 1969 recording for EMI Boult led the London Philharmonic Orchestra and a stellar cast of English vocal soloists of that period. The Boult recording I broadcast on Easter Sunday, 1988. Not long after that, on Sunday, February 26,1989. I presented what was then a new RCA Red Seal compact disc release of The Kingdom with the American Leonard Slatkin conducting the London Philharmonic and Philharmonic Choir. This 1988 Red Seal release on two CDs I feature again this Easter Sunday.