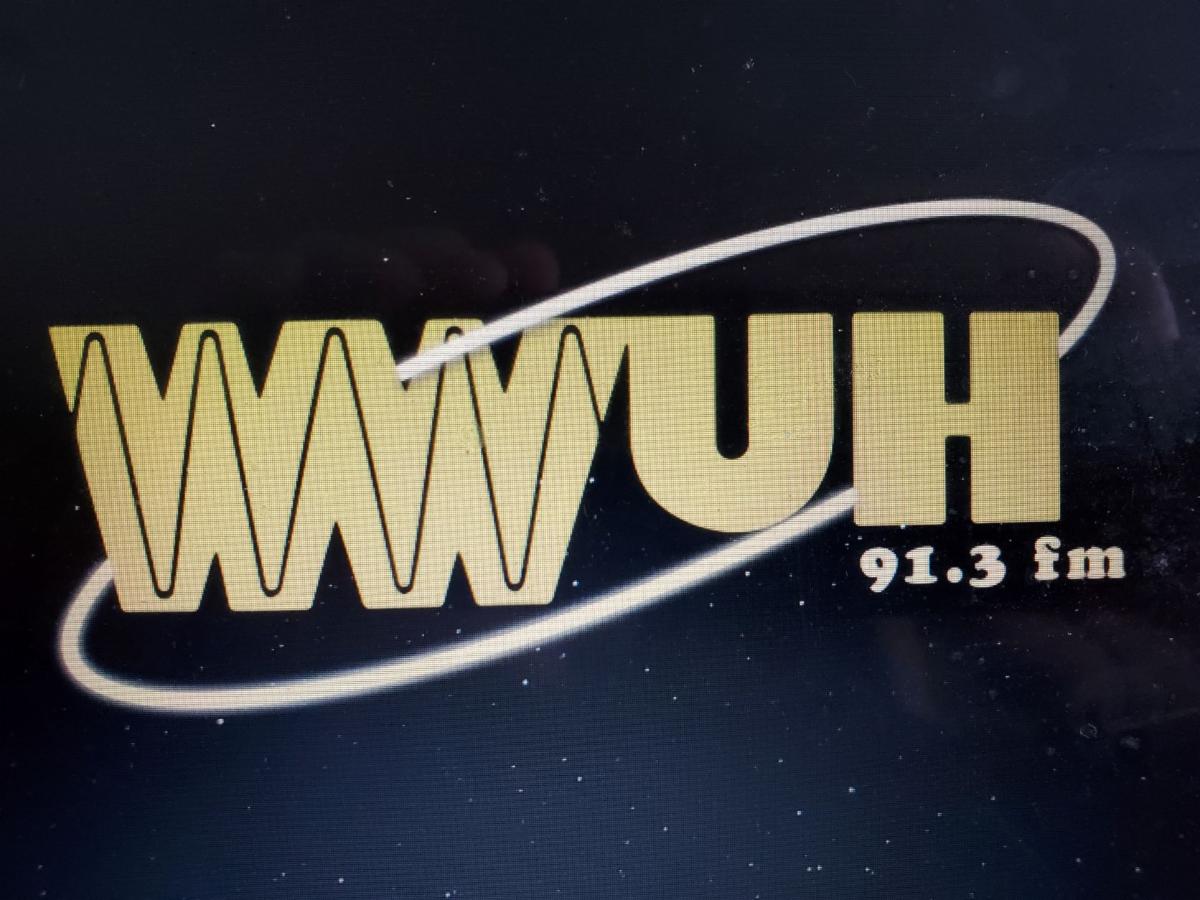 2023 T-shirt design

Donate to The WWUH Endowed Scholarship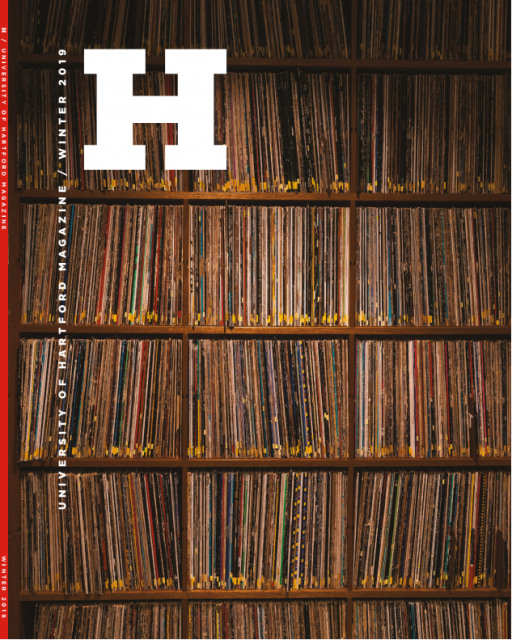 When the University of Hartford was incorporated just over 50 years ago by business and community leaders, they envisioned a center of education and culture for Greater Hartford. Read more...
Persons with disabilities who wish to access the WWUH Public File may contact John Ramsey at: ramsey@hartford.edu
Thursday Evening Classics
by administrator on Tue, 08/31/2010 - 5:41pm
Composer Capsules for
September and October 2010
Presented by Steve Petke
September 30
Johan Svendsen
Birth: September 30, 1840 in Christiania, Norway
Death: June 14, 1911 in Copenhagen, Denmark
Johan Svendsen was the first great Norwegian symphonic composer, as well as one of the leading conductors of his day. Next to Edvard Grieg, he was the most prominent figure in Norwegian music life at the end of the 1800s. Svendsen's father played in a regimental band, and gave Johan his first music lessons. Svendsen's principle instrument was the violin, but he also played the flute and the clarinet. He was only 11 years old when he wrote his first violin compositions. At the age of fifteen, he was drafted into the army, where he started as a soldier, but soon transferred to the military band. As a youth, he played in dance bands and the Christiania Theatre orchestra. Exposure to Beethoven's symphonies ignited further interest in composing. In December 1863 he began to study at the music conservatory in Leipzig. He made rapid progress, and by the time he left the conservatory in 1867, he had already written some of his finest compositions. However, critics in Leipzig were not very receptive to new his musical ideas. Svendsen returned to Norway where a concert of his own music drew praise in a review by Grieg. Local response, however, was less enthusiastic and Svendsen traveled back to Leipzig and then Paris, where performances of his works were frequent. Svendsen returned to Norway in 1872 to share directorship of the Christiana Music Society concerts with Grieg. Despite some government support, Svendsen accepted a lucrative and influential position as kapellmeister at the Royal Danish Theatre in Copenhagen. He traveled widely, meeting and working with Pasdeloup, Saint-Saëns, Sarasate, and even cultivating a friendship with Wagner. His international reputation continued until illness forced him to cease performing in 1908.
Sir Charles Villiers Stanford
Birth: September 30, 1852 in Dublin, Ireland
Death: March 29, 1924 in London, England
Above and beyond his own compositions, Charles Villiers Stanford had the most profound effect on several generations of British composers. His pupils read as a veritable "who's who" of 20th century British composers - Samuel Coleridge-Taylor, Gustav Holst, Ralph Vaughan Williams, John Ireland, Frank Bridge, Arthur Bliss, Charles Wood and Herbert Howells. Stanford was the only son of John Stanford, examiner in the Court of Chancery (Dublin) and clerk of the Crown, County Meath. Both parents were accomplished amateur musicians; his father sang bass and his mother was a pianist. Charles received a thorough musical and academic education, studying at Henry Tilney Bassett's school in Dublin and taking private lessons in piano, organ and composition. In 1870 he won a scholarship to Queens' College, Cambridge. In 1874 he earned a B.A. in music, having already been appointed both organist at Trinity College and conductor of a number of University choral societies. After graduating from Queen's College, Stanford traveled to the continent for further studies, working with Carl Reinecke in Leipzig for almost two years and later with Joachim's associate Friedrich Kiel in Berlin. By the time of Stanford's return to London in the late 1870s his reputation as one of the leading British composers of the day was secure, and a number of his large compositions were premiered during the following 10 years. Stanford was appointed to the faculty of the new Royal College of Music in 1882, and further honored when he was made a professor at Cambridge University in 1887. He was conductor of the Leeds Philharmonic Society from 1897 to 1909, and of the Leeds Festival from 1901 to 1910. He was knighted in 1902, and remained a prominent figure in Great Britain until his death in 1924. He is regarded as the greatest British composer of sacred music since Henry Purcell. His instrumental works include seven symphonies, six Irish Rhapsodies for orchestra, several works for organ, concertos for violin, cello, clarinet, and piano, and many chamber compositions, including eight string quartets. He also composed songs, part-songs, madrigals, operas and incidental music.
October 14
Alexander von Zemlinsky
Birth: October 14, 1871 in Vienna, Austria
Death: March 15, 1942 in Larchmont, NY
Although he was a highly gifted composer, Alexander Zemlinsky is today better remembered as the man who taught both Arnold Schoenberg and Erich Wolfgang Korngold than for his own works. Alexander studied the piano from a young age. He played the organ in his synagogue on holidays, and was later admitted to the Vienna Conservatory. He joined the Vienna Composer's Society in 1893. Zemlinsky also met Arnold Schoenberg when the latter joined Polyhymnia, an orchestra in which he played cello and helped found in 1895. The two became close friends - and later mutual admirers and brothers in law when Schoenberg married his sister, Mathilde. Zemlinsky gave Schoenberg lessons in counterpoint, thus becoming the only formal music teacher Schoenberg would have. Zemlinsky's Piano Trio had already received the approval of Johannes Brahms, who recommended the work to Simrock for publication, and his Viennese reputation was furthered by the successful premiere of his Symphony No. 2 and by Mahler's presentation of his opera Es war einmal in 1900. Zemlinsky served as Kapellmeister at the Carltheater in Vienna from 1899 until his appointment as Kapellmeister at the Volksoper in 1906. From 1911 until 1927 he worked in Prague as opera conductor of the Deutsches Landestheater, where he gave the premiere of Schoenberg's Erwartung in 1924. Zemlinsky then moved to Berlin, where he taught and worked under Otto Klemperer as a conductor at the Kroll Opera. With the rise of the Nazi Party, he fled to Vienna in 1933, where he held no official post, instead concentrating on composing and making occasional appearances as guest conductor. In 1938 he moved to the United States and settled in New York City. While fellow émigré Schoenberg was celebrated and feted in the Los Angeles of the 1930s and 40s, Zemlinsky was neglected and virtually unknown in his adopted country. While his early music bears the influence of Brahms, by the turn of the century Zemlinsky had adopted a more progressive Wagnerian chromaticism. As the Schoenberg circle's innovations during the early decades of the 20th century grew more and more daring, however, Zemlinsky responded with an increased belief in the value of tonality.
October 21
Sir Malcolm Arnold
Birth: October 21, 1921 in Northampton, England
Death: September 23, 2006 in Norwich, England
Sir Malcolm Arnold was perhaps the most versatile and prolific of the British composers of the second half of the 20th century. He trained as a composer and trumpeter at the Royal College of Music from 1938-1941, after which he earned a trumpet position with the London Philharmonic Orchestra. After promotion to principal trumpet in 1942, Arnold's career was interrupted by two years of military service. Arnold returned to the London Philharmonic in 1946, but soon found that composition was increasingly capturing his musical attention. Upon receiving the Mendelssohn scholarship in 1948, Arnold resigned from the orchestra to devote himself to composition on a full-time basis. Arnold's output over the next 50 years was prodigious: nine symphonies, seven ballets, two operas, one musical, over twenty concertos, two string quartets, music for brass-band and wind-band, and a seemingly inexhaustible supply of smaller pieces for all kinds of ensembles. He also wrote over 100 film scores, among these are some of the finest works ever composed for the medium, including the Oscar-winningBridge on the River Kwai, Inn of the Sixth Happiness, Hobson's Choice, and Whistle Down the Wind. Named Commander of the British Empire in 1970, he was further honored in 1993 as Knight of the British Empire. His music defies identification with the various "schools" of composition of the 20th century. Arnold cited Berlioz and Sibelius as his primary musical influences. His most popular works have a global audience and his finest works, the nine symphonies, are available in numerous recordings including complete cycles on the Chandos, Decca and Naxos labels. Malcolm Arnold's music continues to be performed and recorded extensively by leading orchestras both nationally and internationally. His work in musical education has been impressive and consistent, too. He helped establish and support, through the writing of works and fundraising, the National Youth Orchestra of Great Britain.
October 28
Howard Hanson
Birth: October 28, 1896 in Wahoo, NE
Death: February 26, 1981 in Rochester, NY
After boyhood lessons on the piano, Howard Hanson attended the Luther Academy and College, then studied at the Institute of Musical Arts (later the Juilliard School) and at Northwestern University. In 1916 Hanson became an instructor at the College of the Pacific. His teaching and administrative talents soon became evident, and in 1919 he was made dean of the College of Music at the age of 23. Hanson won an American Prix de Rome in 1921 and spent the next two years in Rome studying with Ottorino Respighi. His most important compositions from this period were the Symphony #1 "Nordic" and Lament for Beowulf for chorus and orchestra. Throughout his career, Hanson's compositions reflected the strong influence of Jean Sibelius, and to a lesser extent, Palestrina and Bach. Upon his return to the United States, Hanson was appointed head of the Eastman School of Music at the University of Rochester at the age of 28. Under the composer's guidance over the course of more than four decades, Eastman became one of the world's preeminent educational institutions. During his tenure there Hanson composed prolifically. He also embarked on a career as a conductor, proving himself one of the great champions of American music. Hanson also commercially recorded a number of modern works in a series for the Mercury label in the 1950s, drawing much attention to otherwise neglected repertoire. Hanson's most characteristic works are undoubtedly his seven symphonies. The Symphony #2 "Romantic", remains Hanson's best-known work, a characteristic realization of the lush, Romantic aesthetic with which he is closely associated. Among Hanson's other significant compositions are the opera, Merry Mount, commissioned in 1934 by the Metropolitan Opera. Other works include a Piano Concerto, Three Songs from Drum Taps, The Song of Democracy, Concerto for Organ, Strings, and Harp, and New Land, New Covenant, commissioned for the 1976 Bicentennial. He was one of the founders, and later the president, of the National Association of Schools of Music, whose main purpose was to raise the standards of university and conservatory musical training. He also served as president of the Music Teachers' National Association, as a director of the Music Educators' National Conference, and as musical consultant to the U.S. State Department. One of Hanson's most significant achievements was the 1925 founding of the annual Festival of American Music, which featured the works of many American composers of all styles.