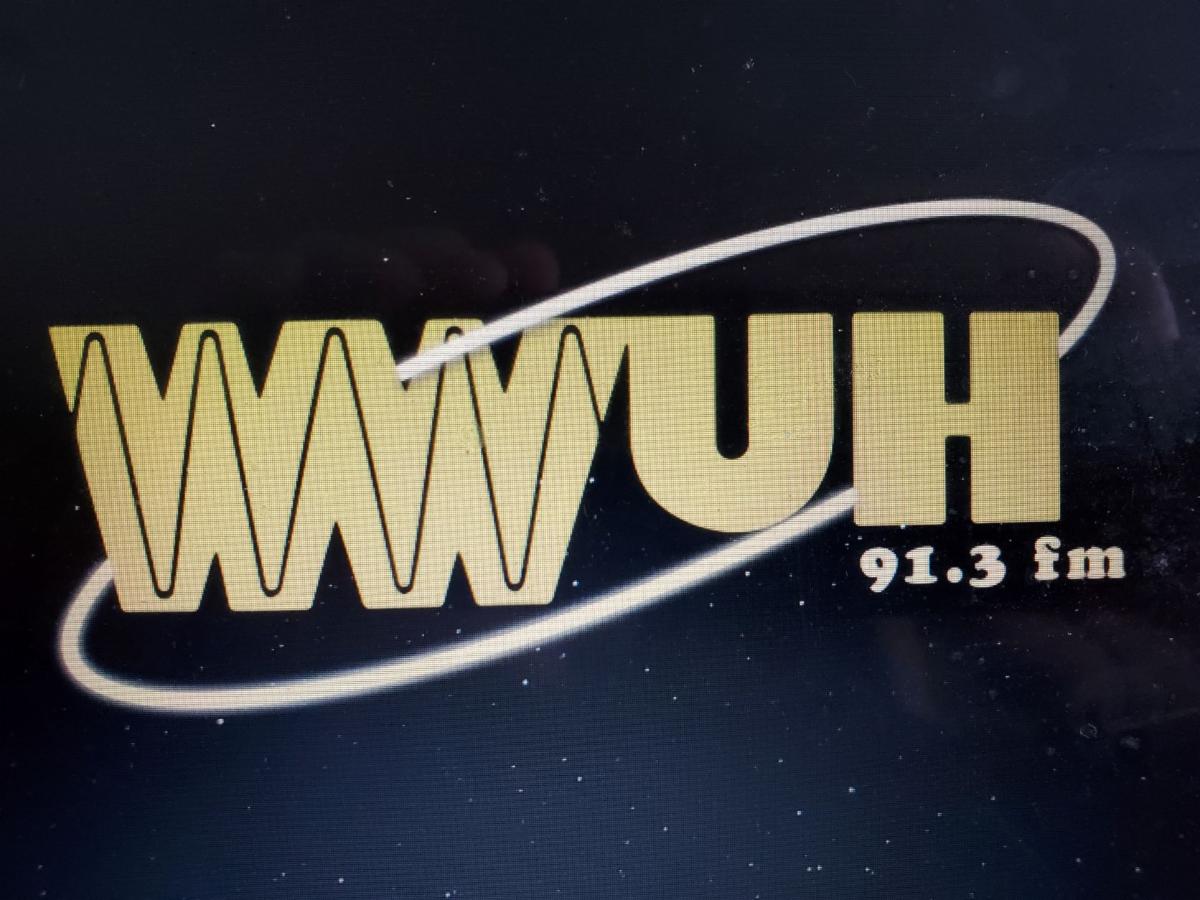 2023 T-shirt design

Donate to The WWUH Endowed Scholarship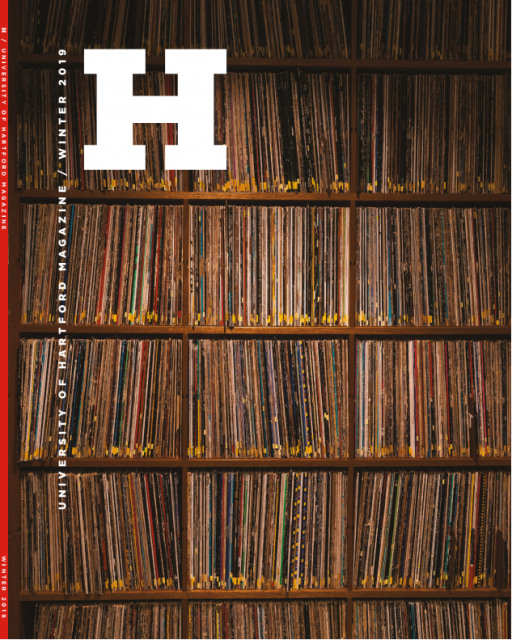 When the University of Hartford was incorporated just over 50 years ago by business and community leaders, they envisioned a center of education and culture for Greater Hartford. Read more...
Persons with disabilities who wish to access the WWUH Public File may contact John Ramsey at: ramsey@hartford.edu
Sunday Afternoon at the Opera
by administrator on Tue, 08/31/2010 - 5:42pm
Your Lyric Theater Program
With Keith Brown
Programming Selections for
September and October 2010
Sunday September 5th:Taylor,Peter Ibbestson Joseph Deems Taylor (1885 - 1966). Ever heard of him? As composer and music critic he loomed large on the American classical music scene in the first half of the twentieth century. (He made his home in Stamford, Connecticut.) It was Deems Taylor who narrated Walt Disney's Fantasia. The Met had long been eager to produce new operas by American composers. In 1912 the Metropolitan Opera began to sponsor a competition, but the entries of various big names like Victor Herbert and Yale's Hortorio Parkers all fizzled out. Deems Taylor was offered a commission from the Met that resulted in The King's Henchmen (1927), with a libretto by Edna St. Vincent Millay. Building on its critical success, Taylor composed Peter Ibbetson (1931), based on a novel by the Victorian British author George du Maurier. Peter Ibbetson pleased the public enormously. The box office take from revivals up to 1936 helped keep the Met in business during the hard times of the Great Depression. The opera had been rather poorly recorded from a 1934 broadcast. A CD transfer of it is available from the Immortal Performances label, so Naxos Records cannot rightly claim that its 2009 compact disc release of Peter Ibbetson is a world premiere recording. That recording was made in 1999 with Gerard Schwarz conducting the Seattle Symphony and Symphony Chorus. On this Sunday of the Labor Day holiday weekend, you listeners have a golden opportunity to become acquainted with a melodic and beautifully crafted American operatic classic.
Sunday September 12th:Gluck, Iphigenie auf Tauris. More properly titled in French, Iphigenie en Tauride (1779), this is the last of Christoph Willibald Gluck's reform operas. In it he perfected all the elements of his concept of the neoclassical operatic tragedy: no secco recitative at all, well integrated scenes with no set-piece da capo arias to impede the dramatic action, a high-minded treatment of human emotion and a noble subject drawn from Greco-Roman lore - all that packaged, as it were, in a chaste, truly "classical" musical idiom. We know this opera lately through recordings made in the style of historically informed performance practice. Back on Sunday, April 29, 2001 I broadcast one such from Telarc employing the crack period instrument ensemble Boston Baroque, under the direction of Martin Pearlman. Before that, on Sunday, February 23, 1992 came the PHILIPS CD set that captured the 1985 staged revival at Lyon. John Eliot Gardiner, the renowned English specialist in eighteenth century repertoire, leads his own Monteverdi Choir and the Orchestre de l'Opera de Lyon. So is there any compelling reason to listen to old and stylistically outmoded interpretations of Gluck's masterpieces? Yes, absolutely, for the wonderful singing of historic voices captured on tape. From the archives of West German Radio of Cologne comes a newly released Capriccio CD set of a 1956 monaural airtape from the Funkhous studio Hall. Joseph Keilberth conducted the Cologne Radio Symphony Orchestra and Chorus. Our Iphigenia is soprano Hilde Zadek, her brother Orestes, is baritone Hermann Prey, and Pilades is a very young rising star tenor Nicolai Gedda. Sung in German language translation.
Sunday September 19th:Donizetti, Maria Stuarda. It was only a few months ago on Sunday, May 16th that I presented this opera in a new Naxos CD set of a live-in-performance recording from the 2007 Sferisterio Opera Festival in Macerata, Italy, starring soprano Maria Pia Piscitelli in the title role. In my published notes for that broadcast I mentioned that following the 1958 revival of Maria Stuadra (1834) after almost a century of neglect the diva Joan Sutherland made the title role her own and helped to reintroduce the works of Donizetti and the bel canto period into the international operatic repertoire. I then realized that our WWUH classical music record library has Sutherland's 1976 Decca/London LP recording of Maria Stuarda which I had never previously broadcast. This Sunday you get to hear Sutherland's incomparable voice and her take on the character, and so you will understand why all succeeding sopranos in the revived bel canto style are to be measured against her. Sutherland's husband Richard Bonynge conducts the orchestra and chorus of the Teatro Communale, Bologna. Maria Pia Piscitelli may indeed have competently handled the role of Mary Queen of Scots and its taxing bel canto vocal acrobatics, but she is but a pale reflection of Sutherland's glory. And as if her voice isn't enough, she is paired with the late, great superstar tenor Luciano Pavarotti as Leichester.
Sunday September 26th:Rossini, Guglielmo Tell. Recordings of historic interest are always included in the mix of lyric theater programming. One particularly interesting three LP boxed set in the Turnabout/Vox Historical Series has been in our station's classical music record library since it's year of reissue, 1977. This is a 1951 monaural recordingof Rossini's last opera Guglielmo Tell (1829). Some of the most renowned names an Italian opera in the immediate post WWII period took part in the Radio Italiana tapings: baritone Giuseppe Taddei as the Swiss patriot William Tell, mezzosoprano Miti Truccato-Pace as his wife Hedwig, soprano Graziella Sciutti as Tell's son Jemmy, and basso Giorgio Tozzi as the hero's Comrade Walter Fuerst. Mario Rossi conducts the orchestra and chorus of Italian Radio of Turin. The original libretto of "William Tell" was in French and it premiered in Paris. For this recording the opera was sung in Italian language translation. These vinyl discs last got an outing on this program on Sunday, October 18, 1992.
Sunday October 3rdGounod, Romeo et Juliette. Charles Gounod's Romeo et Juliette (1867) comes at the apex of the composer's career. It was an enormously popular success, but was preceded by two operatic failures. The score exists in several versions. Modern productions of this work usually combine the best elements of the Opera Comique and Grand Opera versions. This French lyric adaptation of Shakespeare ignores one important point in the original play: the Capulets and Montagues are left hanging without reconciliation after the death of the two lovers. Two years ago at this season I broadcast a classic 1968 recording ofRomeo et Juliette, released on EMI/Angel stereo LPs, with Alain Lombard leading the chorus and orchestra of the Paris Opera. (The opera was taken up into the Paris Opera's repertoire in 1888, with revisions.) Tenor Franco Corelli was heard as Romeo, opposite soprano Mirella Freni as Juliette. Today I offer up another EMI/Angel release from a decade later. In this 1978 recording Michel Plasson directs the Orchestra du Capitole de Toulouse. Our Romeo this time is Alfredo Kraus, our Juliette, Catherine Malfitano. The supporting cast is distinguished: bass José van Dam as Friar Lawrence, bass Gabriel Bacquier as Juliette's father, baritone Gino Quilico as Romeo's friend Mercutio, and mezzo Jocelyne Taillon as Juliette's nurse. I last broadcast these three vinyl discs way back on Sunday, May 12, 1985.
Sunday october 10th:Mozart, Idomeneo. This is Mozart's first mature masterwork of opera, first staged at Munich in 1781. You listeners got to hear it in its musically complete form with concluding ballet sequence, performed in historically informed style, on Sunday, October 16, 1994. John Eliot Gardiner directed his own period instrumental group the English Baroque Soloists and the Monteverdi Choir for a 1991 DG Archiv issue on three compact discs. Thinking of that 1956 recording of Gluck's Iphigenie auf Tauris which you heard last month, I had also previously broadcast a vintage old-style recorded performance of Idomeneo from the 1964 Glyndebourne Festival (Sunday, February 28, 1993). It featured the voices of soprano Gundula Janowitz in the title role and the young superstar tenor Luciano Pavarotti as Idamante. The recording venue was given as the Royal Albert Hall, London. I cautioned listeners in these notes about hissy pre-dolby sound quality. Verona Records gave us that earlier CD transfer of the Glyndebourne Idomeneo, the one of a BBC airtape of a live performance. Now, however, a different recording in better digital transfer of the '64 Glyndebourne production has just been offered to the public through the famous opera festival's own record label. The performers are exactly the same as in the Albert Hall taping. John Pritchard directed the London Philharmonic Orchestra and Glyndebourne Chorus. This live-in-performance recording was made on August 14, '64 in the hall John Chirsite built for the opera festivals on his Sussex estate. We can thank the late audio engineer John Barnes for the high quality of the original sound ofIdomeneo and that of so many other Glyndebourne performances he carefully preserved over the course of decades. Beethoven'sFidelio as you heard it on this program on Sunday, November 15, 2009 was his last recording, from the 2006 festival. The new Glyndebourne house label has brought forth some audio treasures on silver disc. I look forward to more releases from Glyndebournes' archive.
Sunday october 17th:Bellini, Il Pirata. Vincenzo Bellini's third opera, written at the relatively slender age of 25, was Il Pirata (1827). It was his first major success upon the stage and laid the foundation of his career as Italy's foremost composer of the bel canto era. The premiere production at La Scala furthermore established his reputation internationally as the great Rossini's successor. As a lyric theater work Il Pirata contains so many of the requisite elements of the gothic novel genre so popular across Europe in that period. It was first revived in the modern times in 1935 upon the centenary of Bellini's death. That revival in Rome was followed by a production at Catania in Sicily, the composer's birthplace, in 1951. But it really took off in the general revival of the bel canto style in the twentieth century when Maria Callas and Franco Corelli sang it in 1958 at La Scala. Callas sang it again at Carnegie Hall in concert version. Then it was the Spanish diva Montserrat Caballe's turn in the role of Imogene, also in a New York production, in 1966. Caballe seized upon the role and took part in the first complete recording of Il Pirata for EMI/Angel (1971). She sang opposite her fellow Spaniard tenor Bernabé Marti as Gualtiero. Gianandrea Gavazzeni lead the chorus and orchestra of Radiotelevisione Italiana, Rome, for the studio tapings. On Sunday, October 15, 1995 I broadcast a then brand-new Berlin Classics CD release of Il Pirata with soprano Lucia Aliberti as Imogene. This Sunday we return to Madame Caballé and the three disc Angel LP set I aired on October 8, 1994.
Sunday october 24th:Monteverdi, L'Incoronazione di Poppea. Recent musicological research into opera in the earlier baroque period has altered everything we thought we knew about this particular work. Over time Monteverdi's name became attached to it because he was so famous and so revered, but he probably didn't write it, or wrote only a few bits of its score, and perhaps had a hand in its first staging in Venice in 1643. The score almost certainly is a composite of musical numbers composed by Monteverdi students and younger colleagues, notably Francesco Cavalli (1602 - 76) and Francesco Scarati (1605 - 50). Even the true title of the opera was different. The infamous Roman Emperor Nero, or Nerone, took precedence over his wife Poppea, whose name appears in its subtitle. Any recorded interpretation of an opera from the dawn of the baroque is necessarily a reconstruction. Early opera composers never wrote out the music in full scoring. Usually it was just the vocal and continuo bass lines with no specific instrumentation. Claudio Cavina and the singers and players of La Venexiana made a decision to work from one of only two surviving scores ofNerone, the one found in Naples in the 1920s. (Cavalli left to posterity his own copy of Nerone, which differs at many points from the 1653 Naples bound manuscript.) Women's voices are substituted for the male castrati singing parts, but the proper baroque tessitura of all the voices, male or female, is otherwise respected. The instrumental ensemble is small: one-to-a-part baroque bowed strings, theorbos guitar, and harpsichord taking up the continuo, plus a small positive organ sparingly employed. Venexiana have inserted several brief sinfonias between scenes, one of which is indeed a reworking of a Monteverdi piece. The Spanish Glossa label released Nerone/Poppea earlier this year in a three-CD set. This will be the fourth time I have broadcast "The Coronation of Poppea" over a quarter of a century. Its libretto is derived from the Latin writer Tacitus dealing with one of the sleaziest chapters in Roman history. Nero's mistress Poppea was the worst sort of conniver. Only old Seneca, the playwright, comes off as a truly noble Roman, and he gets done away with!
Sunday october 31st:Boughton, The Immortal Hour. Rutland Boughton's The Immortal Hour (1914) ran for a thousand performances between 1922 and '25: that's the longest run of any "serrous" opera in operatic history! The opera was revived again and again until 1932. Then it disappeared for half a century. The composer, who also wrote a pentology of operas on the legend of King Arthur, died in obscurity in 1960. Perhaps it's fairy magic that explains the extraordinary popularity (for a while) of what should be regarded as a classic of the English lyric stage.The Immortal Hour is steeped in pagan Irish mythology and partakes of that "Celtic Twilight" that the poet W.B. Yeats envisioned. Those interested in Wiccan lore are sure to like it. For that reason I have once again programmed this enchantingly beautiful fairy opera at Halloween, the ancient Celtic holiday known in Gaelic asSamhain. On that enchanted evening the Sidhe or Fairy Folk hold their hostings. Twice before I have broadcast the 1983 world premiere recording ofThe Immortal Hour for the UK label Hyperion, first in LP format way back on Sunday, October 28, 1984 and then again in CD reissue on the same date in 1990. Alan Melville conducts the English Chamber Orchestra and Geoffrey Mitchell Choir.
For the Labor Day Sunday broadcast I borrowed the Naxos recording of Deems Taylor's Peter Ibbetson from Rob Meehan, former classics deejay at WWUH. So many times over the years he has loaned me items from his huge collection of mostly twentieth century "alternative" classical music. I thank him once again as always for his contribution to this two month period of programming. Rutland Boughton's The Immortal Hour comes out of my own collection. Thanks also to Vickie Hadge of Virtually Done by Vickie for the preparation of these notes for publication.