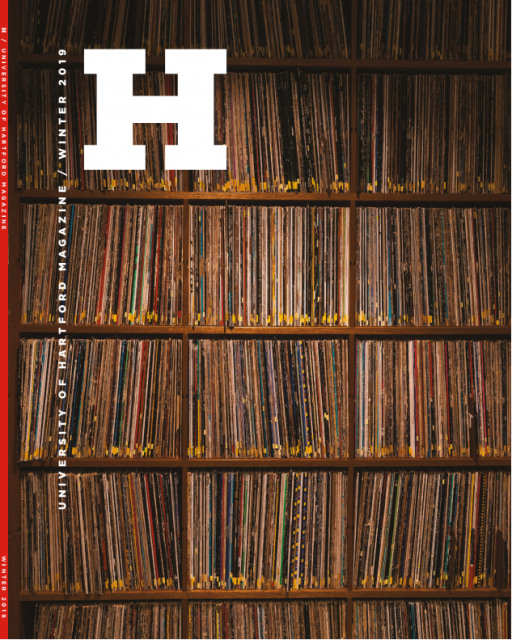 When the University of Hartford was incorporated just over 50 years ago by business and community leaders, they envisioned a center of education and culture for Greater Hartford. Read more...
Persons with disabilities who wish to access the WWUH Public File may contact John Ramsey at: ramsey@hartford.edu
Sunday Afternoon at the Opera - Bielawa, Vireo: The Spiritual Biography of A Witch's Accuser
Sunday Afternoon at the Opera host Keith Brown writes:
It's Halloween Sunday 2021, so an opera about witches would certainly be appropriate. Yes, there are certainly self-styled witches or Wicca people today: those who follow the ancient European-derived pagan nature religion. But for centuries before our time there were women so designated against their will and persecuted by the state authorities. In olden times the persecutors (or accusers) were priests in service of the Christian faith. By the late nineteenth century the accusers had become doctors of medicine, and in the twentieth century the doctors were psychiatrists. In traditional Christian terms there was possession by the Devil. Then came the medical disorder called hysteria. Sigmund Freud's classic study Dora: An Analysis of a Case of Hysteria (1901) springs to mind. Female hysterics were given to what used to be called "fits" and hallucinations.
In Lisa Bielawa's opera Vireo (pronounced VER-ee-oh, with the accent on the first syllable) is a misfit girl visionary who, among other rebellious behaviors, boldly kisses other girls. In the opera she bounces through time between Vienna in 1893 and France in 1590, when the Catholic Church was conducting a wholesale purge of witches. Lisa Bielawa (b. 1968) is a vocalist/composer and the daughter of a composer. She got her start touring with the Philip Glass Ensemble in the 1990s. Her made-for-television opera Vireo (2015) won ASCAP's 47th annual Deems Taylor/Virgil Thomson Multimedia Award for 2015. Vireo was intended for broadcast through the streaming program of KCET Los Angeles. The opera production involved a multiplicity of performing groups, among them the famed Kronos Quartet and ACME, the American Contemporary Music Ensemble. Vireo is singer Rowen Sabala. Vireo the opera was released on two audio compact discs plus a video CD through Orange Mountain Music, which is the proprietary label of Philip Glass.