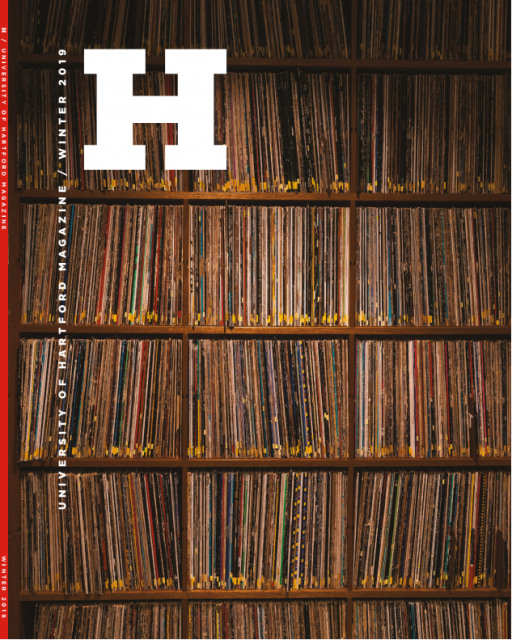 When the University of Hartford was incorporated just over 50 years ago by business and community leaders, they envisioned a center of education and culture for Greater Hartford. Read more...
Persons with disabilities who wish to access the WWUH Public File may contact John Ramsey at: ramsey@hartford.edu
Sunday Afternoon at the Opera - O'Neill and Kinkel: Beethoven's Last Night; Reicha: Requiem
Sunday Afternoon at the Opera host Keith Brown writes:
We know that near the end of his life Beethoven was sketching a tenth symphony. In 1988 musicologist Barry Cooper gave it a go and assembled a first movement of it. Time passed, then a team of musicologists, among them Harvard's Robert Levin (like Bethoven, a virtuoso pianist), committed to a tenth symphony project, working toward the celebration of the 250th anniversary of the birth of the composer in 2020. Computer scientist Ahmed Elgammal joined the team and came up with a kind of Beethoven algorithm in an attempt to sensibly organize the bewildering mass of sketches. Beethoven's Tenth was scheduled for its world premiere performance on October 9th of this year in Bonn, the city of Beethoven's birth, with the release of its world premiere recording to follow.
This isn't exactly news of interest to lyric theater enthusiasts, but it makes the rock opera from 2000, Paul O'Neill and Robert Kinkel's Beethoven's Last Night strangely topical, even a little prescient. This American lyric theater work has similarities to Andrew Lloyd Webber's Phantom of the Opera, with shades of the Faust legend. The scene is Vienna on a stormy night, March 27, 1827. Beethoven lies on his deathbed and hallucinates a struggle over his immortal soul. The Devil offers Ludwig a Faustian bargain for the manuscript of that Tenth Symphony. Beethoven's Immortal Beloved pleads on his behalf. Even the ghost of Mozart makes an appearance. Beethoven's Last Night is performed by the Trans Siberian Orchestra. There is a cast of nine characters, with backup adult vocalists and a children's choir. Kinkel plays keyboards and O'Neill is heard on guitars, with traditional string players augmenting the electronic instruments and rock music drum kit rhythm section. An Atlantic Records CD release. I originally scheduled this for broadcast on Sunday, March 22,2020 in anticipation of the upcoming 193rd anniversary of Beethoven's death.
Let's give Ludwig a proper sendoff to Music Heaven with a Requiem Mass by his exact contemporary, the Bohemian composer Anton Reicha (1770-1836). Musicians from the old kingdom of Bohemia travelled all over eighteenth century Europe. Like many talented Bohemians, Reicha went to Vienna and there met Haydn. Beethoven he knew when they played viola alongside each other in the Bonn court orchestra. Reicha eventually settled in Paris, where he taught counterpoint at the Paris Conservatoire. He's remembered today as the composer of some wonderful wind quintets, but he wrote much else, including a Requiem for orchestra, chorus and soloists, which now could be considered his magnum opus. It seems he composed it in its entirety circa 1805 in Vienna.
For a century and a half the score of his Missa pro defunctis was presumed lost, nor is there any evidence that it was ever performed in his lifetime. A pair of Czech musicologists rediscovered the autograph score, which shows many little corrections toward a performance that never came. The manuscript is missing an entire choral/orchestral number at the end. The missing colossal triple fugue was hiding in plain sight in Reicha's published treatise on composition. The Reicha Requiem had been premiered and recorded in 1986 without this final number. The complete Requiem received its true world premiere recording in Prague, Reicha's birthplace, in 2018 for release through the Czech Nibiru record label. Zdenek Klauda conducts the L'Armonia Terrena orchestra and L'Armonia Vocale chorus with five vocal soloists.