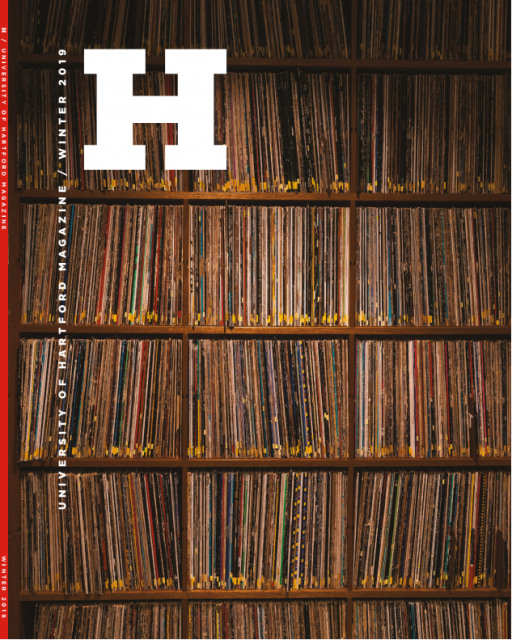 When the University of Hartford was incorporated just over 50 years ago by business and community leaders, they envisioned a center of education and culture for Greater Hartford. Read more...
Persons with disabilities who wish to access the WWUH Public File may contact John Ramsey at: ramsey@hartford.edu
Sunday Afternoon at the Opera - Gibson: Violet Fire; Lang: Prisoner of the State
Sunday Afternoon at the Opera host Keith Brown writes:
If there was ever an opera that was "made for radio" in the highest sense, it's Violet Fire: an opera about Nikola Tesla (2006), by contemporary American composer Jon Gibson, about the life of Tesla (1856-1943), the illustrious inventor. To the American public he was a veritable wizard who could conjure up violet fire in his demonstrations of alternating electric current. Tesla also promoted the potential power of radio waves that could deliver electric power to the masses,and envisioned a World Broadcasting System. That noble project failed and Tesla faded from the popular consciousness. He spent his last years in obscurity like a recluse, feeding pigeons in the park. One particular white pigeon became the object of his affections. In Gibson's opera she is personified as the White Dove, sung by Marie Mascari, opposite tenor Scott Murphree as Tesla, with other singers and instrumentalists conducted by Mick Rossi. Violet Fire comes to us on a single compact disc released in 2019 through Orange Mountain Music, the proprietary label of the dean of contemporary American composers: Philip Glass. The late Jon Gibson (1940-2020) played in the Philip Glass Ensemble.
I have broadcast recordings of Beethoven's one-and-only opera Fidelio now and again over a period of several decades. Fidelio is the favorite opera of another of Philip Glass's colleagues, David Lang (b. 1957), founder of the Bang on a Can contemporary music collective, which includes Hartford's own string bass player Robert Black. "Prisoner of the State," says Lang," is built on the skeleton of Fidelio." Lang's opera is definitely NOT, however, a knockoff of Beethoven. Lang's take on the story redirects the center of interest from Florestan and Leonore to the entire prison population. So the one prisoner of the title of Lang's opera, sung by Jarrett Ott, is an extension of the prisoners portrayed by the voices of the men of the Concert Chorale of New York. Jaap Van Zweden conducts the New York Philharmonic for the recording of Prisoner of the State, made in David Geffen Hall at Lincoln Center, NYC in 2019. The New York Philharmonic is signed on with the Decca Gold label.