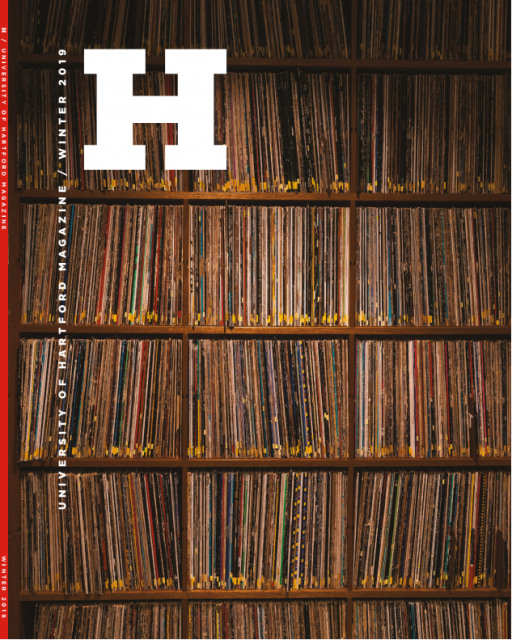 When the University of Hartford was incorporated just over 50 years ago by business and community leaders, they envisioned a center of education and culture for Greater Hartford. Read more...
Persons with disabilities who wish to access the WWUH Public File may contact John Ramsey at: ramsey@hartford.edu
New World Notes - Refusers
This week on New World Notes: radio program #309, February 4, 2014, from 12:00 to 12:30 p.m. (and on the following Wednesday from 8:30 to 9:00 p.m.), host Kenneth Dowst replays an installment that was originally broadcast on New World Notes in June 2009. It is just as timely today.
In Israel, military service is close to universal. Motivated by conscience--and at substantial personal risk--some Israeli soldiers refuse to serve with the occupying forces in Palestine. These soldiers are known as Refusers. We explore this important movement. And we'll hear one Refuser's story in depth, that of air force Major Yonatan Shapira, interviewed by Mike McCormick.
Music added: Chumbawamba, "Walking Into Battle With the Lord."
New World Notes is produced under the auspices (Latin for "false promises") of WWUH-FM, a community service of the University of Hartford.
New World Notes reaches California. The show is now carried by nonprofit, community-supported station WGIG-FM 104.9 in Modesto. Broadcast days and times vary.
WHUS 91.7 (Storrs, CT) has changed its program schedule. The station now broadcasts New World Notes on Thursdays at 10 AM. See the complete schedule.
You can listen to any installment of New World Notes online or else download it (as an mp3 audio file) for later listening. The show is archived at both A-Infos Radio Project and (from #90 onwards) the Internet Archive. Either link should get you a reverse-chronological listing of available installments. Or browse the show's Web site: Each installment has a page; each page has links to the recorded audio; and a handy table of contents will quickly find the installment you want.
Series overview: Political and social commentary in a variety of genres. Exploring the gap between what we want--and what they're trying to make us settle for.
Catch New World Notes (all times Eastern):
Any time: Listen to or download any installment. Just go to New World Notes and click a link to the audio at the top of the page. (Every installment has a page on the Web site, and every page has links to the audio.)