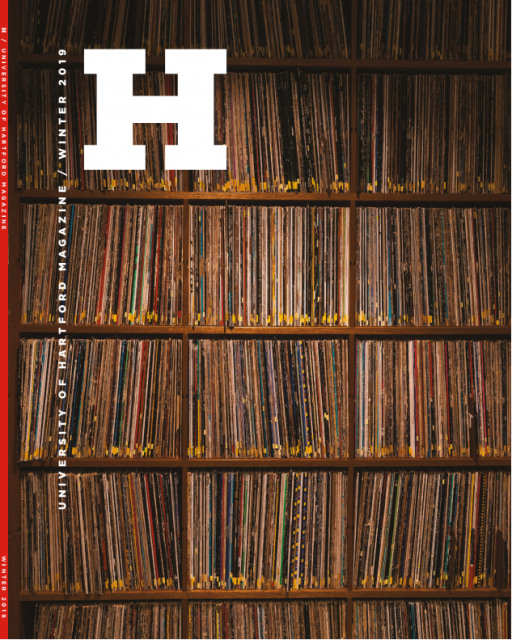 When the University of Hartford was incorporated just over 50 years ago by business and community leaders, they envisioned a center of education and culture for Greater Hartford. Read more...
Persons with disabilities who wish to access the WWUH Public File may contact John Ramsey at: ramsey@hartford.edu
Sunday Afternoon at the Opera - Cilea: L'Arlesiana
Sunday Afternoon at the Opera host Keith Brown writes:
With the sole exception of Adriana Lecouvreur (1902), his one shot at international fame, the operas of Francesco Cilea (1866-1950) never had any currency outside his native Italy. Even Adriana's claim for inclusion in the international operatic repertoire is shaky.
Cilea's L'Arlesiana (1897), if it is remembered at all today, is noteworthy for giving the illustrious Enrico Caruso his start. The young tenor sang the lead male role of Federico in the premiere production at Milan's Teatro Lirico. The story of the opera is the same as that of the French play for which Bizet provided such wonderful L'Arlesienne incidental music in 1872. Cilea's music for his Arles opera is suffused with the natural sweetness of folksong.
I have broadcast L'Arlesiana once before, on Sunday, June 1, 1997, the Harmonia Mundi CDs capturing the audio part of the 1991 stage production by the Hungarian State Opera. Previous to that, I've also broadcast Adriana Lecouvreur (Sunday, May 16, 1993).
Theater Freiburg in Germany recorded a concert production of the opera in 2012. Cilea tinkered with the score of this work over four decades of his life. He deeply regretted cutting Federico's final aria, the romanza in Act Three after the stage premiere. Cilea's autograph of that number has long gone missing. In accordance with the composer's intentions (we would hope), that now recovered number can be heard in the first truly complete recording of L'Arlesiana. Fabrice Ballon conducts the Philharmonic Orchestra of Freiburg, the Camerata Vocale of Freiburg, plus the opera chorus and children's chorus of Theater Freiburg. As you listen to this recording, go easy on the lead tenor Giuseppe Filianati. He does a fine job, considering that he invites comparison to Caruso. The Freiburg L'Arlesiana came out just this year through the German CPO record label on two compact discs.