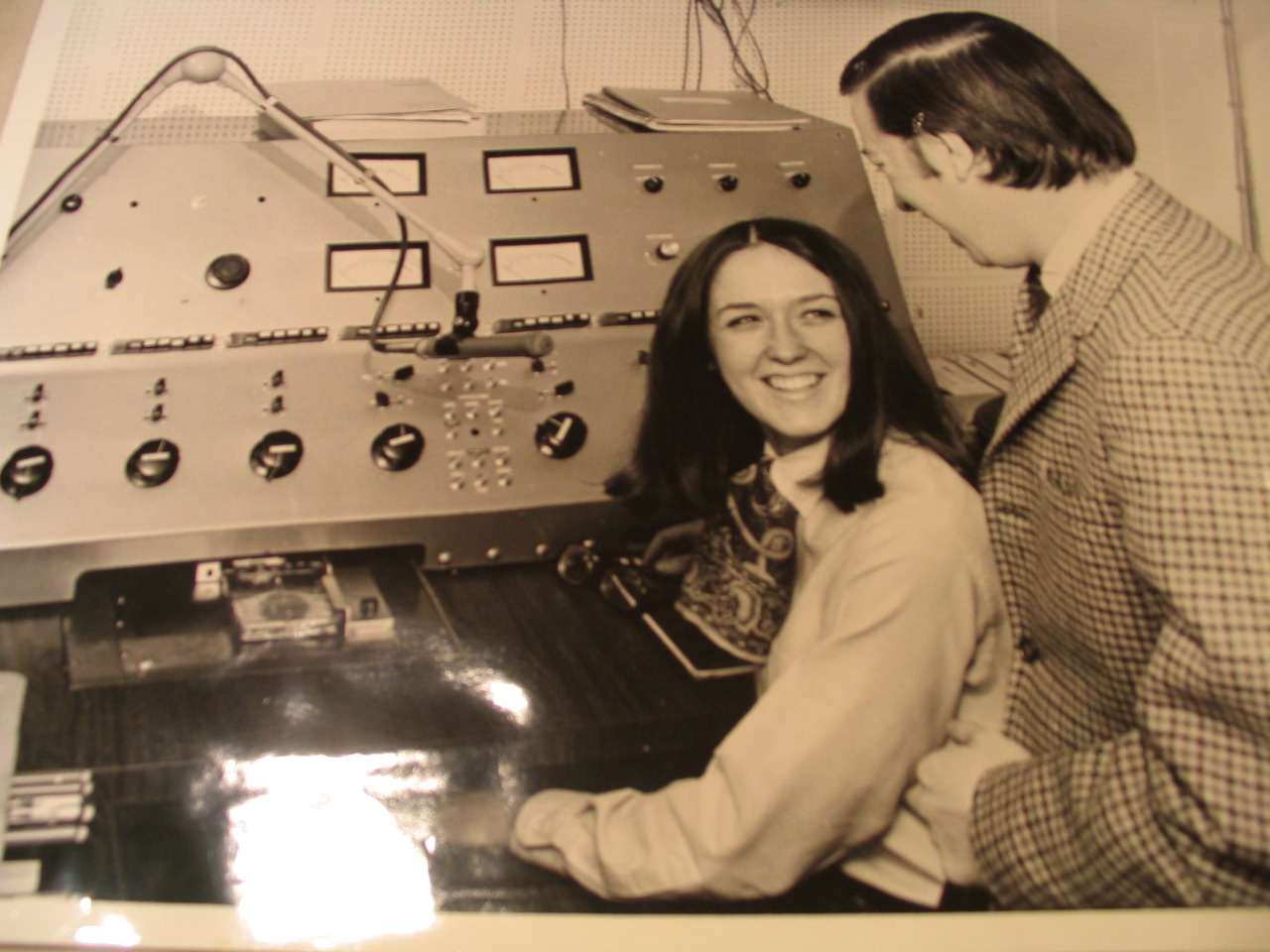 Watch 1980s video clip of WWUH in the News!

When the University of Hartford was incorporated just over 50 years ago by business and community leaders, they envisioned a center of education and culture for Greater Hartford. At its core, it would be a university for the community created by the community.
The University has come a long way since its humble beginnings on Hartford's last remaining farm, evolving from a local school for commuters into a comprehensive university that attracts students from throughout the world. Yet it remains true to its original mission of serving as a valued resource for individuals, families, businesses, and communities throughout the Hartford region, offering hundreds of programs that serve the University and its neighbors every day. For over 45 years listener supported WWUH has served an important role in the University's community service mission.
Out Here & Beyond - Vocalist June Bisantz and trumpeter Gabor Viragh
Vocalist June Bisantz and trumpeter Gabor Viragh will join Chuck Obuchowski in the WWUH studios Tuesday, November 5 at 10 a.m. for a conversation about their Chet Baker Project, which will be performing Saturday, November 9 at 8 p.m. at Japanalia Eiko, 11 Whitney St. in Hartford.
Bisantz's band also includes pianist Alex Nakhimovsky, guitarist Norman Johnson and bassist Matt Dwonszyk. WWUH listeners will hear selections from the first recording by the Chet Baker Project, but the group will be presenting material on Saturday from their forthcoming albums, "It's Always You" and "Dancing with Fred." The latter focuses on music associated with Fred Astaire. Details about the concert at 860-232-4677 or www.japanalia.com.
Morning Jazz airs Monday - Friday from 9 a.m. - noon on Public Alternative Radio. Accent on Jazz is heard Tuesday - Friday from 9 p.m. - midnight.