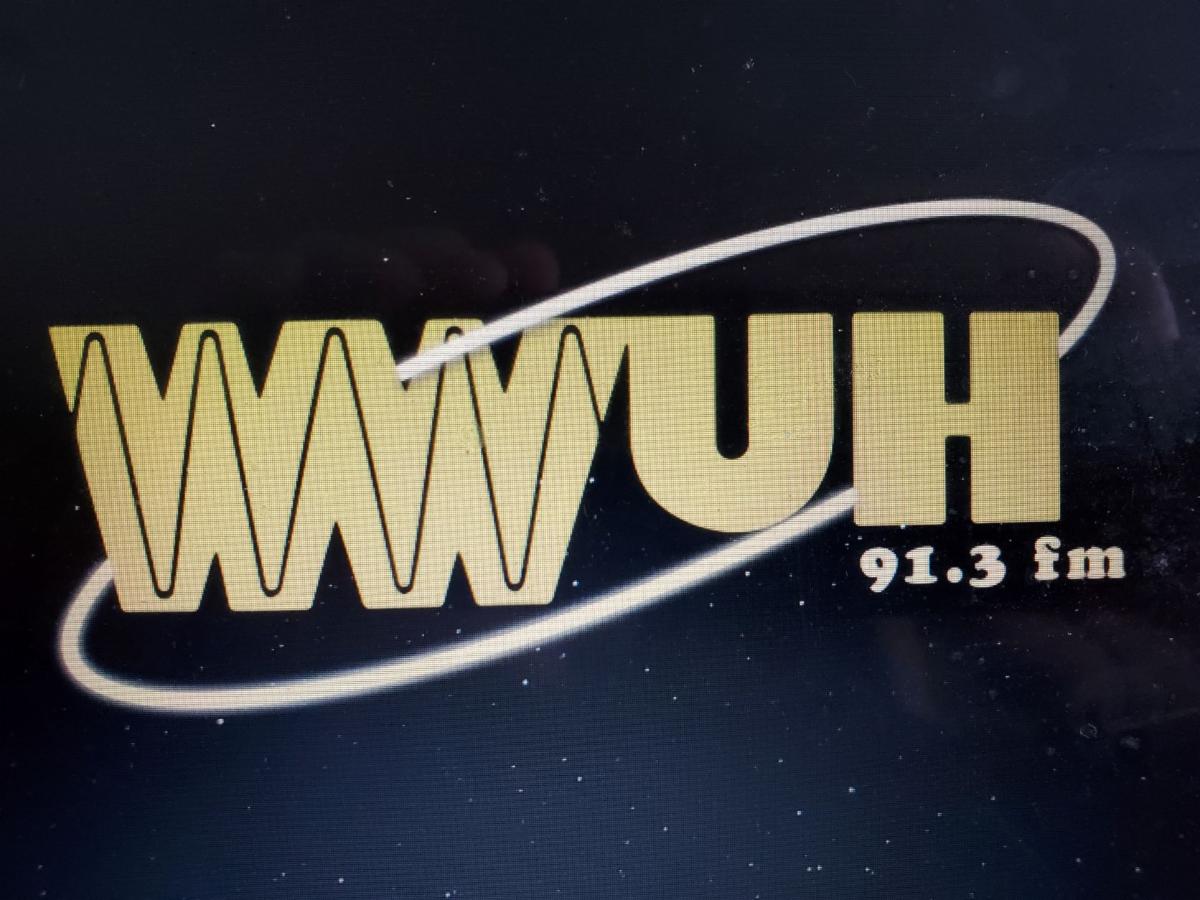 2023 T-shirt design

Donate to The WWUH Endowed Scholarship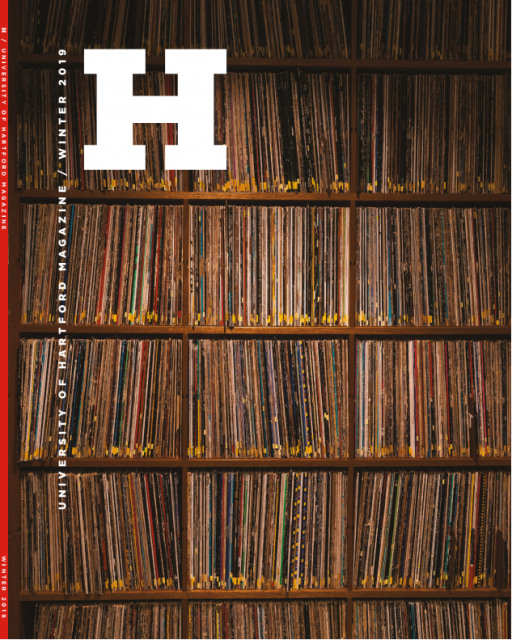 When the University of Hartford was incorporated just over 50 years ago by business and community leaders, they envisioned a center of education and culture for Greater Hartford. Read more...
Persons with disabilities who wish to access the WWUH Public File may contact John Ramsey at: ramsey@hartford.edu
More Station Tid-Bits or What WWUH did for Love
by Doug Maine, Friday Accent on Jazz Host
For at least four people who've done shows on WWUH, the station has had a more personal impact than for most, even if they're not as involved as they once were. That's because they're happily married to people who were fellow volunteers at WWUH.
Jim Bolan had been doing shows at WWUH for a number of years before Donna Giddings joined the staff. In fact, his brother Thom had preceded him on the station, and the Bolans had grown up in the same West Hartford neighborhood as John Ramsey, WWUH's longtime station manager and chief engineer.
Giddings was working odd hours and, "I remember I wanted to do something with people other than whom I worked. She recalled, "Everyone was friendly...It certainly enhanced my social life."
Being at WWUH had other, longer-term benefits, as well. "I became acting business manager, and it was through that that I got my job at Arteffects. Joanne Bilota (a former station volunteer) was doing job recruiting and called the station and asked if anybody would be interested in doing light accounting," said Giddings. "Because of the radio station, I got a job, I got a husband, and I got a wealth of knowledge about jazz."
"I didn't even want to do a show, but Bill Yousman and Rob Rosenthal encouraged me to do a demo tape," she said. She ended up hosting Thursday Morning Jazz from 1983-1994. Bolan hosted various programs during his years at the station and had the unenvious assignment of replacing the legendary and popular Mort Fega on Tuesday evening Accent of Jazz after Fega left the station. "It was a difficult transition, to put it diplomatically," he said. "I probably got angry phone calls for a good five to six weeks afterward. Usually I got them when I played things like Chico Freeman or David Murray, not even (something so radical as) Cecil Taylor."
Bolan's most vivid memory is a chilly one. "Once when I did Tuesday nights, they had to fumigate the Gengras Student Union," where the station was located until fall 1989. As a result UH had to broadcast taped programs from an unheated closet off the building's patio. " I couldn't get up to the station to record a show during the week, so Doug Maine taped the show, and I came up and played the tapes. It was probably the coldest night of the winter. To make matters worse, he referred to me on the tape as 'Thom' Bolan."(opps.)
Now living downstate, Giddings and Bolan continue to do occasional jazz fill-ins.
Another marriage fostered by WWUH was of "Mark Time" and "Carole Clock." At least that's what Mark Rinas and the then Carole Brosseau called themselves on air, borrowing the names from a Firesign Theatre record.
Mark Rinas had already been doing shows at WWUH for a year or so when he met Carole, a U of H student, at a WWUH Pub Night on campus in the fall of 1980.
"I was kind of interested in the station once I started learning about it," Carole Rinas said, "I met a lot of fun, interesting people. I ended up hanging around the station sometimes."
One night, when former UH-staffer Jeff Becker was doing the Gothic Blimp Works, "he got stuck (for ideas of what to play) and I said, 'pull Chick Corea'." Carole Rinas remembered.
Eventually, the one tune built into an entire set of music and she had learned how to cue records. When the last song was ending, Becker and Mark Rinas dared her to go on-air and announce the music. "The music went so great," said Mark Rinas. "Then we just opened up the mic and made her talk."
She and Mark did shows individually and together. In fact, they were both among the first Synthesis show hosts after Midday Fuse and Afternoon Roll were consolidated, creating time for public affairs at noon. A highlight was getting backstage to interview Frank Zappa before a concert in Hartford.
The Rinases were pulled away from the station by "worldly obligations," but still listen and think about getting involved again. For them and Bolan and Giddings, it was the mix of people at WWUH that made their involvement enjoyable.
"Once I got so involved with the radio station, I was amazed that such a wide variety of personality types were brought together," said Giddings.
Bolan added, "You have people come to the station for diverse reasons, certainly, you would meet a wider range of people than you would, at least I did, in other social situations."
And in a couple of happy cases, that diverse group of people included partners for life.