2023 Anorak design

Donate to The WWUH Endowed Scholarship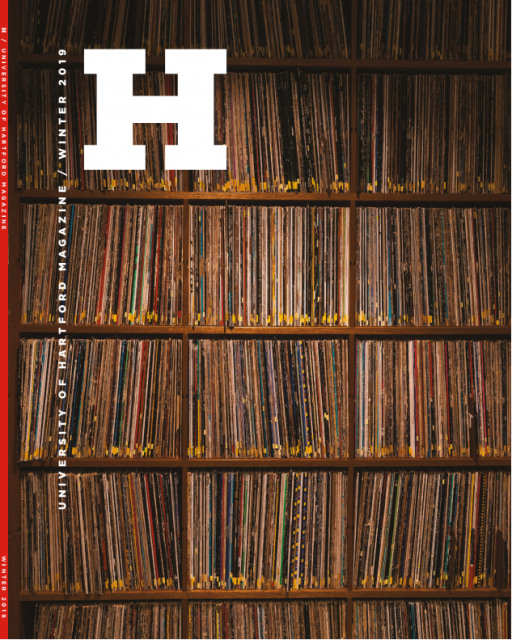 When the University of Hartford was incorporated just over 50 years ago by business and community leaders, they envisioned a center of education and culture for Greater Hartford. Read more...
Persons with disabilities who wish to access the WWUH Public File may contact John Ramsey at: ramsey@hartford.edu
Celtic Aires
Steve Dieterich became the producer/host of Celtic Airs in August 1993. His show focuses on traditional music from Ireland and Scotland with additional selections from Wales, Brittany, Cornwall, Galicia and the Canadian Maritimes as well.
In an effort to raise funds for WWUH, and to present live Celtic music in the greater Hartford area, Steve initiated the Celtic Airs Concert Series in August 1994. More than eighty concerts have been offered thus far featuring well known artists such as Dervish, Patrick Street, Battlefield Band, Tannahill Weavers, Solas, Danu, and many others. Steve has helped to introduce new talent as well: Teada, Ealu, Bohola, Flook, and Julee Glaub. Several foreign bands have made their USA debut performing for the Celtic Airs Concert Series.
Celtic Airs concerts take place at the University of Hartford. For upcoming concert details see the Benefit Concerts menu item.
Steve Dieterich retired from Celtic Airs in November 2016, at which point Ed Savage took over the show on an interim basis.
Urged on by Bill Domler in 1983 (?), Ed took the Tuesday FM-on-Toast slot, planning to play old-timey bands; but after a few shows, he saw an accumulation of Celtic records (yes, all was vinyl) and shifted the focus to his Scots-Irish roots, discovering Welsh and Breton artists along the road to 1988 when he left the air for business pursuits. He's amazed and grateful at the persistent popularity of Celtica in Hartford, due in no small part to the creative and energetic Steve Dieterich, whose westward migration in November 2016 bequeathed this heritage back to Ed. He plans to develop more support for local artists while exploring the widening exposure of Celtic themes in Cornwall, Galicia and other points East.
In summer 2017, Christine became the new show host and respelled its title Celtic Aires.
+